Summerville Chiropractor, Dr. Ronald Swain
My Personal Experience with Chiropractic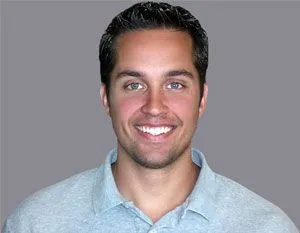 Dr. Ron was born and raised in Michigan along with his sisters. A huge inspiration to the start of his chiropractic interest was his sister who was diagnosed with cerebral palsy. Chiropractic care improved a lot of the symptoms that went along with her disability including exaggerated reflexes, rigid limbs, and involuntary motions.
Prior to becoming a chiropractor, Dr. Ron was injured while working as a carpenter. Once again, he was exposed to how chiropractic care can provide lasting relief from pain and injuries. Dr. Ron's uncle was a remarkably successful chiropractor in Michigan and one of his biggest mentors. "I definitely worked my butt off when I worked with my uncle!" Between his uncle and two cousins Dr. Ron comes from a family of chiropractors. "Helping people must be in our genes!"
He later decided to pursue his studies at Life University in Marietta, Georgia where he received his education as a chiropractor. He returned to Michigan to work with his uncle and then run his own practice for 7 years before moving to Summerville, South Carolina with his wife and four children.
Dr. Ron focuses on active rehabilitation and exercises. "Helping people get to a pain free life is extremely rewarding. I have heard more times than I can count patients saying that they have been in pain for months and sometimes even years. What I will say is that it took you a long time to get where you are today and all roads to recovery are not necessarily easy, but I am here to help you get there."
Today, along with helping his patients discover a life of health and wellness, he enjoys spending time on his small farm teaching and playing with his kids and enjoying family life!

Call 843-900-7006 today to make an appointment and start experiencing the benefits of chiropractic care.